Siding Replacement Western Washington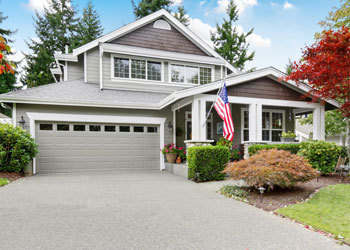 The siding of any home is very important as it determines the style and aesthetic value of the house exterior and can make or break its look. All kinds of residential siding materials deteriorate over time and need to be replaced for protection and an enhanced look.
If you are constructing a new home or renovating your home, give a careful thought to the residential siding material before selecting any. In case you need to replace siding but cannot decide what's best for your home and are looking for a trusted siding replacement contractor in Western Washington, WA area, then Builders Service Company is the best choice.
We are a renowned name and are trusted for providing superior siding replacement services to Western Washington area residents. Why choose us?
Professional services
Superior workmanship
Affordable pricing
We offer high-quality Premium Preservation vinyl siding that's durable and stylish in look. You can choose from a wide range of colors and finishes as you please.
Replace Siding Western Washington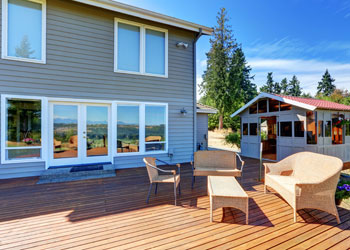 Boosting the color and style of your home exterior can immensely improve the value of your property. If you plan to replace siding of your Western Washington property, then sidings are the best choice. They are:
Energy efficient
Dent resistant
Low maintenance
Their good looks can replicate even the appearance or wood. With vinyl residential siding to protect your home, you need not worry about rot, mold or mildew. When you replace siding with our premium vinyl siding, it will resist the harsh weather, keeping you comfortable inside the house in all seasons.
Allowing us to replace siding in your home with our Reservation vinyl siding will also help you save on your energy bills as they are designed with a patented foam underlay that offers four times greater R-value insulation rating compared to many other commonly available products.
Residential Siding Western Washington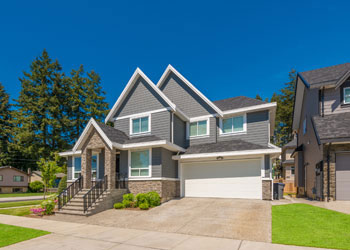 Timely siding replacement allows you to discover hidden structural damages which may have been caused by rainwater leakage and cracks. Our highly experienced residential siding experts in Western Washington area replace siding seamlessly with least disruption to your regular routine.
Choose to replace siding with our premium vinyl siding and experience:
Added home interior comfort
A vibrant & weather resistant façade
Enhanced curb appeal
Vinyl siding replacement is a wonderful investment and worth its value. Maintenance is hassle-free and you can enjoy a spruced up exterior appeal for decades to come.
For siding replacement in the Western Washington area, call Builders Service Company. Reach us at (206) 430-1927 to replace siding in your home with premium vinyl residential siding. Do not forget to ask about our $900 instant rebate!