Roofing Companies Burlington
If you're a homeowner in the Burlington, Washington area, you know firsthand that having a high quality roof over your head is extremely important. Washington weather presents us with a wide variety of extremes – from heavy rain, the occasional snowstorm, hot sun and high winds, it's important to have roofing that's built to last.
Our experienced and highly knowledgeable roofing specialists in the Burlington area are here to help with immaculate services! Our roofing contractors have been building incredible roofs for homeowners in the area for decades, and we love serving the area. We take pride in our residential and commercial roofing projects, and the exteriors of our customers' homes look incredible! Just look at our reviews, they speak for themselves. We've established ourselves as an accredited roofing business by the BBB, and we're thankful to have a high rating from our commercial grade roofing services.
Roofing Burlington
We have been a family owned roofing and siding service company since 1974, and we've never been more proud of our products and materials. Homeowners in the community of Burlington turn to us for their roofing projects and roof repair needs, and our business is always here to give advice.
Our roofing contractors in Burlington are always –
On time, friendly, willing to offer advice and solutions

Clean and tidy. Our contractors will never leave a mess, and make sure to treat you and your property with respect.

Willing to work within a timeframe, and always stick to it.
In Burlington, when you work with a contractor from our company, you won't regret it! Our established morale within the community comes with high praise, and we hold ourselves to elevated standards. You won't find another roofing company or roofing contractor who cares about you as much as we do.
Roofers Burlington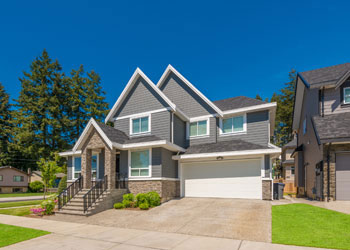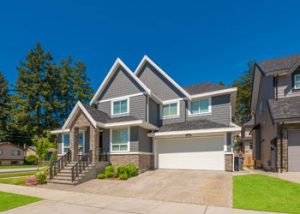 Many people in the greater Burlington area are fearful of beginning a new roofing project with a company. The time it can take, the mess it can make, and the cost of it all can deter homeowners from making big moves for their homes exteriors. Thankfully, we've recently been able to offer a variety of financing options for all homeowners, on approval of credit! Many of our customers were even eligible for 90 days with no payments – which is great news! This allows you to be able to enjoy your fantastic new siding, windows or roofing job without paying a dime.
We are the go-to siding, windows and roofing company for the community of Burlington, WA. If you're ready to escalate your home to the next level, give our llc a call! We're only a phone call away. Don't forget to take a peek at our incredible reviews, the experience our customers have had in Burlington is worth looking at. With over 45 years of knowledge, you won't regret it.