Window Replacement Yakima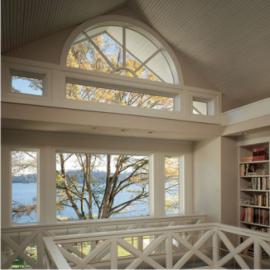 A cracked or damaged window can stick out like a sore thumb in your home. Durable windows bring lots of value to a home and they serve many purposes. They bring in sunlight, and fresh air, and act as a barrier to outside debris. Depending on how badly the window is damaged, it can hinder its ability to function as a source of light, a barrier for the elements, and ventilation. If you are looking for window installation or window replacement, call the renowned Builders Service Company. We are a family-owned builder company and have been providing home improvement services since 1974. Our highly skilled contractors provide windows and glass replacement services in Yakima, WA.
If you are looking for a more stylish interior or even thinking about boosting the resale of your house, window replacement is one great way to do so. Replacing old windows with newer and more modern designs will not only give you greater curb appeal but also usually offer better insulation and are more efficient energy-wise. Updating your current windows by replacing them with more energy-efficient ones will only increase the value of your home if you are interested in selling it down the road. At Builders Service Company, you can trust us with your window and glass replacement because we are a reliable company, and we only offer fine quality products for your home.
New Windows Yakima WA
Our window installers are expertly trained and highly skilled at working with replacement windows. They will use the same care and consideration for glass replacement as they will for whole window replacement. We also offer great options to choose from according to your needs and budget. With so many options available to you, we understand that making a decision on the type of window and its features can be overwhelming. Here at Builders Service Company, we pride ourselves on making the customer experience as easy and stress-free as possible with top-notch customer service and efficient replacement or installation service.
Our contractors can offer recommendations for any of the following window replacement options:
New vinyl windows replacement
Wood replacement
Picture windows replacement
Custom bay replacement
We Are A Family Owned & Locally Operated Builder since 1974
Replace Window Yakima
Not only do we provide excellent services for window replacement but we also offer whole-house window installation as well within Yakima and the surrounding area. All you need to do is tell our contractors about your problem and which area of your whole house you're interested in redesigning, and we will send our technicians out to you. Even if it's for a custom exterior fixing job, we'll be on hand to assist. Our trained staff will make sure that the whole project is done in an efficient way while remaining respectful of your whole home and property. There's no need to DIY anything at all since we're already here to help out.
A window that requires repairs only and not a total replacement can be quicker to take care of depending on the amount of damage that needs to be fixed. If only one pane of glass is broken, that can be quickly replaced and repaired to prevent any form of condensation or water from seeping in.
Has one of your window frames been damaged by inclement weather? Depending on the material of the frame, a contractor can easily replace the damaged portion while retaining the structural integrity of the rest of the frame. Builders Service Company will help you find the window solution that you need and that works the best for your home. If we believe that a simple repair would be the best option for you, or if a window replacement will save you more money in the long run, then we will be upfront and make sure that you understand all of the available options.
Along with window replacement in the Washington area, we also offer services if you need your home exterior such as siding and roof replaced. Our crew handles all of the tasks associated with window replacement, from removing the old ones to installing the new window in its place with care. We even work on roofing, gutters, and doors.
You can trust us for any exterior remodeling and the installation as well as for:
Overseeing the entire process from start to finish
Quality products
Providing reasonable pricing for our products and services
Timely finishing of any house projects
Window Glass Replacement Yakima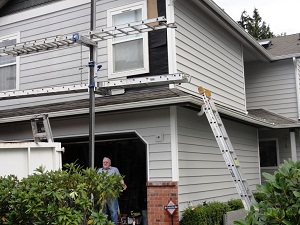 As a homeowner, if you are still using old glass in your window, then you should consider switching to a newer and improved glass replacement. Our excellent glass replacement services are top-notch, we use only quality glass that will increase the efficiency and durability of your home. Having your window glass replaced will ensure that you have new and energy-efficient window pane glass in your home. Window glass today is typically designed to offer greater UV protection and reduce the sound of inside and outside noises. Newer windows also offer better insulation so your home will stay cool longer in warmer weather and keep the cold air out in the winter.
You can remodel the glass in your windows by replacing them with double or triple-pane glass. Double and triple panes are all around better than single-pane glass. The extra panes of glass give them better insulation and create multiple barriers to deter sound pollution. While triple-pane glass is better at keeping your home cool in extremely hot weather and has better sound prevention due to the extra layer of glass it can be more expensive. Double-pane glass is more than capable of keeping your Yakima County home well-insulated and cool at an affordable price.
Window Installation Yakima WA
The glass renewal services you can expect when you choose to work with Builders Service Company extend you the opportunity to have new energy-saving glass, which can reduce the cost of heating and cooling. With glass replacement, you can keep your house comfortable regardless of the weather outside. Our glass replacement service in the state is good thanks to:
New energy-efficient glass
High-quality frame material
Our expert team for glass replacement
Free consultations on glass replacement
Easy scheduling of glass replacement
Trust the reputed window replacement company Builders Service Company in Washington, and contact us for any house exterior repairs and glass replacement at 888-980-8580.