Window Installation Olympia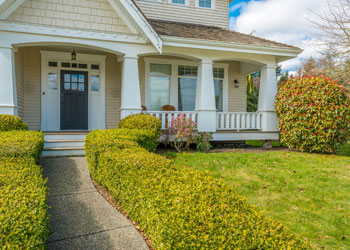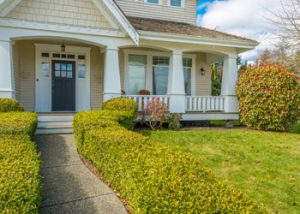 Whatever your home-window needs are in Olympia, WA, Builders Service Company is the name to rely on.
We are capable of covering all window requirements in the Olympia and Thurston County region, whether it be for repairs and construction or a replacement.
Since its launch in 1974, our business in the Washington state, including Seattle, has adopted the principles of honesty, reliability and excellence in customer service. Our high reputation has been built and expanded through these values and can be seen by viewing our outstanding customer reviews.
Our committed and sincere services and team members have earned us the respect of our manufacturers and customers alike.
Business rated A+ by BBB
Exterior services experience of over 4 decades
Energy-efficient windows helping lower utility bills
Low maintenance, lifetime lasting vinyl house windows
By having high-quality, energy-efficient options for replacement choices in your home, you can help minimize heating and cooling costs.
We offer Preservation high-performance exterior replacement and custom services that complement the architectural style of your home while adding functional beauty and maintenance-free benefits with outstanding performance results for tests such as:
Water resistance
Structural load conditions simulation a wind speed of over 190 MPH
The use of premium vinyl resin is the heart of Preservation window technology ensuring they will never rot, swell, peel, blister, or deteriorate from corrosion or pitting.
These high-performance features in conjunction with our expert product installation offer an energy-efficient, rugged, durable and virtually maintenance-free choices for your Thurston County home.
We Are A Family Owned & Locally Operated Builder since 1974
As an exclusive vendor and installer of the highly energy-efficient Preservation windows, we are even contributing to the energy conservation movement in the region.
Window Repairing Olympia
Because doors and replacement windows can add a lot of value, class, and character to a home, shopping for the proper materials should involve good research to make sure that you get full value for your new investment.
In the region, our finished designs are a blend of best-in-class materials, modern technology and superlative craftsmanship, and are sure to enhance your home and life in a way that you did not think possible.
The Premium Preservation Windows supplied by us is engineered to add comfort to your home, lend its exteriors a distinctive appeal, and help in lasting savings in heating costs.
A high-quality custom-made exterior replacement is vital to the performance and efficiency of new product replacement for homes.
A survey presented at one of the Big Builder Conferences indicated that nearly one-quarter of new home complaints involved poor window and door replacement installations.
We understand the critical role of proper custom vinyl window installation in satisfying our customers with superior product performance.
We encourage you to schedule a free consultation to discuss your needs and review our replacement options that can help increase the value and curb appeal of your home. These are additional reasons for installing new vinyl windows:
Comfort and security
Noise reduction
Durability
Low maintenance
Improved UV protection
Superior energy efficiency
Call our locally-based construction team to ensure quality doors and windows are brought to you with air-tight fit to prevent drafts, water damage and condensation.
Install Window Olympia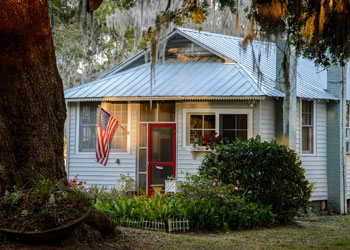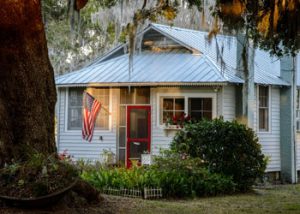 Our home windows, custom made to your expectations are standout choices with
exceptionally high scores at an exceptional value. The reviews on our residential products are worth reviewing to ensure we have in stock the best doors and replacement windows in the surrounding areas of town.
Whether you require new construction or replacement-retrofit window installations and repair, our expert installers are experienced in proper quality installation of each.
The high-energy Preservation glass window that we highly recommend to our residential customers as a perfect choice for indoor features:
Premium advanced vinyl glass that is rugged, durable and virtually maintenance-free
Advanced construction methods with maximum strength corner fusion weldingSuperior
energy efficiency with progressive sash and master frame insulation
Sharper glass with a more brilliant view similar to high-definition television screens
Whether your preference is the contemporary design of a sliding glass, the performance of a casement, or the charming design of a bay window, look to us for design, repair, function and installation of unsurpassed quality, energy efficiency and maintenance-free enjoyment.
Our services in the area include:
Custom Garden Windows
Picture Window Installation
Wood Window Replacement
Casement Window Replacement
New Vinyl Windows Repair
Bay Window Installation
We can also work with other exterior repair like fixing your roofing, for example, so you get new gutters for your home.
Why Choose Builders Service Company in Olympia?
When you come to our local Washington business located in Olympia, the choices are endless.
Apart from a great variety of top-of-the-line products, we also provide expert installation services for any of your exterior needs like roofing, for instance.
You can find our customized windows adorning several properties in the Washington state region.
Some of our key features are:
Family-owned, locally operated glass repair company
Great choice in glass to match all tastes
Affordable products
High-grade window components used for door glass
Great choice in glass to match all tastes
We'll Earn Your Business Every Step Of The Way!
Call Builders Service Company today and let us show you how affordable an energy-efficient new glass repair can really be. We'll show you all the great ways you could be enjoying lower energy bills today! Don't forget to check out our reviews.
Call (360) 200-1519 to speak with our contractors today! Located in Downtown Olympia.