Windows Arlington WA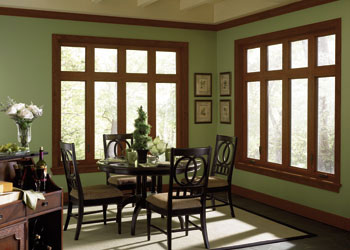 Windows are often one of the first things that you notice about a home. A broken window frame or large cracks in the glass can easily stand out and look out of place.  Window replacement can be expensive, but it will also improve the value of your home by raising your property value. If your windows are damaged and need replacement, or if you just feel like making a change, then Builders Service Company is here to help. For any type of home improvement, it is always best to rely on professional help, especially when it comes to replacing windows.
Builders Service Company is a reputable vendor and installer of Premium Preservation Windows in Arlington, WA.
We are a family owned and operated business and have been providing exceptional home repair service in the region since 1974. We also serve the majority of Snohomish County as well as the Seattle Area.
Alcoa Building Products has twice awarded our business with the Golden Hammer Contractor Award, and we have also been designated Dealer of Distinction for Preservation Windows and Siding.
We offer the following:
High quality new and replacement
Free consultation
A+ rating from BBB
Exclusive lifetime warranties* on our installation services
Seamless, quick, safe and efficient services
We Are A Family Owned & Locally Operated Builder since 1974
Adopting a customer-centric approach, Builders Service Company schedules its services in a way that we do not cause discomfort or inconvenience to our customers.
The high quality new windows and superlative replacement services offered by our skilled technicians has made us the leading replacement and repair company in Washington State.
Vinyl Window Arlington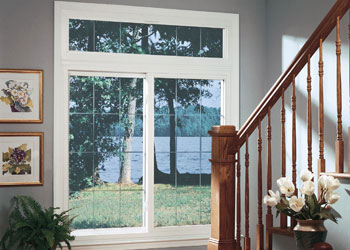 If you are a homeowner in or around Snohomish County, you might be looking for a house window provider that can replace your old and worn out fixtures. Windows provide your home with sunlight, fresh air, and act as a barrier to the outside world. When a window isn't able to provide these things anymore or if it isn't looking as good as it should, then it is time for a change. 
Builders Services Company offers Premium Preservation Windows available today, you must come in and see them. Premium Preservation Windows are expertly crafted and built to endure even the harshest of elements. Their superior style is built on a legacy of excellent design and innovative technology. Preservation has nearly 75 years of expertise in manufacturing and it really shows in the performance and beauty of their windows.
While these products will enhance the aesthetic appeal of your house, they will also cut down on your energy consumption, and even protect you from allergies and mildew sensitivity by providing a water tight shield for your home. 
Builders Service Company offers the best home renovation service in Washington state.
Window Company Arlington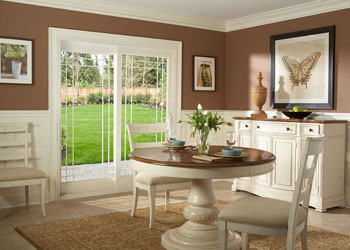 Builders Service Company can provide your home with windows that not only look good, but will also make your home more energy efficient. Properly installed windows not only block out inclement weather, but they will also ensure that your heat or cooling does not go to waste. Not only that, but it will keep your energy bill from skyrocketing as well. The windows we install will regulate your home temperature by making sure your heating does not escape in cold weather and by providing you relief from the summer heat by keeping your cool air inside with you. 
We offer a variety of styles and sizes to suit every home type. If you want something with better energy efficiency we can provide you with our available options.
Contact our company based in Snohomish County today!
The following services and home window types are available:
Wood window replacement
Casement window replacement
Custom bay window
Vinyl window installation
Picture window designs
Garden window installation
Why Choose Builders Service Company?
Those searching for window experts can rely on the highly qualified and experienced technicians at Builders Service Company.
Our services include:
Excellent craftsmanship
Local vendor and installer
Unique designs combing aesthetics and functionality
Affordably priced service and products to suit all budgets
Products having one of the highest energy efficient ratings in the region
Other exterior related service for your roofing, doors, and more
To get the best home service in Washington State, call our repair experts at 888-980-8580 today.
We'll Earn Your Business Every Step of the Way!
Call our highly accommodating team and let us show you how affordable an energy efficient home really can be. We'll show you all the great ways you could be enjoying lower energy bills today!
* Call for details