Window Replacement Sultan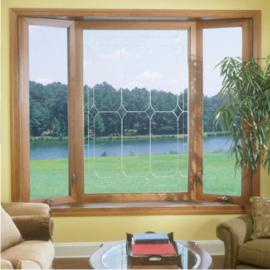 You need to keep your doors and windows in top shape to get benefits that include: proper ventilation, security from dirt and dust, and the overall aesthetic appearance for your Sultan home. But, if you have been contemplating window replacement and seek professional assistance, we can help.
We, at Builders Service Company provide high quality services for window replacement for Sultan, WA homeowners. Our services for window replacement for Sultan residents include:
Consultation
Free estimates
Installation of new windows
Window glass replacement
There is a large variety of products for window replacement for Sultan homeowners. So, in case you are not able to decide what products would match your home and style, you can take the advice of our window replacement experts catering to Sultan.
Replace Window Sultan
There is no fixed time or duration to decide when is the right time to upgrade your windows. However, if you notice any of these signs, you should think of getting new windows for your Sultan homes:
Inadequate ventilation
Increased exterior noise
Improper closing and opening of windows
Higher energy bills
You might be surprised to know that the window condition can contribute to higher energy bills. With improper window sealants, the heating or cooling units would have to operate heavily to provide the required in-house temperature, thereby increasing the energy consumption.
We provide customized window services for Sultan residents. Whether it is an emergency where the glass of the window has been broken, or a routine window replacement job in Sultan, we cater to all.
Window Glass Replacement Sultan
There will be several companies offering services for window glass replacement in Sultan. We do not claim that we are the best, but we definitely provide services that no one else can match. You can choose us for window glass replacement in Sultan for the following reasons:
Expert guidance and consultation
Affordable pricing
High quality products and services
Customized solutions
As a reliable company that not only caters to windows, but also window glass replacement for Sultan homeowners, we provide the best in top-class materials sourced from the best manufacturers.
We prioritize your satisfaction. Our work will bring lasting value for you and your household in Sultan. If you wish to upgrade the windows of your home to more energy efficient ones, and like estimates from a reliable company that offers service for window and window glass replacement while catering to Sultan, call us at 888-980-8580.