Vinyl Siding Installation Seattle
Professional Vinyl Siding Installation In Seattle For Residential and Commercial Buildings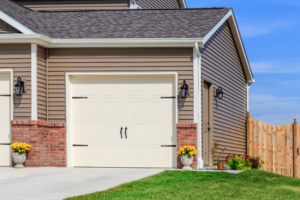 From Northgate to Ballard, Ravenna, Magnolia, Alki, Rainer Valley and everywhere in between, if you're searching for the best local Seattle siding installers, get in touch with us today…
Whether you're doing a cosmetic home renovation, remodeling or complete home makeover, there's no better way to transform the visual curb appeal (and potentially the value) of your home than with quality vinyl siding.
We offer expert siding installation services for residential homes throughout Seattle and King County.
Step 1: Choose A Design Style
Clapboard, Dutch Lap, Wood Grain, Beaded, Board & Batten, Cedar Shake, Half Round
Step 2: Choose A Color
From black to white, green, blue, brown, grey and everything in between.
Step 3: Get Visual Renderings, a Quote And Choose An Installation Date!
"Went very well. Mason came by after the job was complete and we are very happy with the work. The crew that came out (Dale, Steve, and Matt?) did a great job." – Carolyn
Vinyl Siding Seattle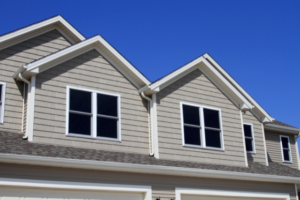 As a proud homeowner, we know if your home has old or broken siding, it can be a frustrating eyesore.
However this is not just a cosmetic concern, as having bad siding means your home is lacking important insulation and protection from the elements.
This can lead to damage of important interior elements like your drywall, plumbing and more.
We offer premium vinyl siding installation to replace your old, shoddy siding with high quality siding that will last a lifetime and provide your home with the protection it needs.
Our professional house residing services are available across Seattle and the King Country area, from Lake City to Fremont to West Seattle and Westcrest Park. 
New Vinyl Siding Installation
If you'd like to schedule an in-home appointment to view samples, discuss your options and have your questions answered, talk to our vinyl siding contractors today about new vinyl siding installation and the perks of our high-end vinyl siding.
Depending on your home's age and style, we'll recommend the best siding materials from the most appropriate brand's product and customize them to match your home.
Here Are Our New Vinyl Siding Installation Steps:
Remove Old Siding (If Required)

Inspect

Sheathing

Underneath And Fix If Required

Preparation Of Walls For New Siding To Be

Fitted

Install Vinyl Siding

Perfectly and Professionally

Inspect Installation to Ensure it Will Last
"From my first contact to job completion I cannot say enough good about Builders Service Company. The owner (Mason) came to our home personally to give us an estimate and was a pleasure to deal with. Materials were delivered on time and complete so there was no delay." – Terry
Vinyl Siding Company Seattle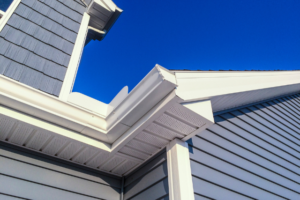 Even in the beginning stages of building a house, the exterior frame and what will adorn it is an important factor.
During construction, the exterior walls of a house maintain its integrity and act as a barrier against external forces outside of your control.
As one of the top Seattle vinyl siding contractors we offer advice on the various types, styles and colors of vinyl siding to ensure it matches the age, style and character of your home perfectly.
Another important detail that vinyl siding provides is by adding curb appeal and adding to the market value of your home or investment property.
A newly built home with freshly installed vinyl siding is typically going to have a higher equity than a home with non vinyl or old siding.
Even though there are multiple types of siding to choose from, vinyl siding usually emerges as the first choice because it is:
Durable

Highly energy efficient

Elegant and graceful

Available in a variety of colors

Requires only basic maintenance and cleaning
Builders Service Company are experts at vinyl house siding installation.
There are many companies in the Seattle area that also provide siding installation services, but very few can match our decades as an established business and the experience and knowledge that we bring to each project.
Our goal with each vinyl siding job is to provide a high quality finished project that is aesthetically pleasing to the client, completed within the agreed time frame and stays within budget.
Due to these goals, we are the most recommended company in the field of vinyl siding and installation in the greater King County area.
If you've searched 'best vinyl siding installers near me' in Seattle and have come across us, get in touch with us, Builders Service Company at (206) 430-1927.
We are looking forward to working with you to make your home feel brand new with beautiful vinyl siding.
"Folks still stop and tell us how nice it makes our neighborhood look since we has this done. Of note is Builders Service's attention to detail." – Raymond
Vinyl Siding Options
You may be concerned that going with a vinyl siding installation may mean that you have fewer color, texture and style options than if you went with something more traditional.
However one of the best advantages of vinyl siding is that it comes in a massive variety of colors. It can the match modern, traditional or unusual style of your home and even have the look and feel of traditional materials like wood while having the durability and insulation that vinyl provides.
We offer vinyl siding installation services Seattle-wide, so get in touch for a quick quote and to discuss possible times when we can schedule your vinyl siding replacement or installation.
What Vinyl Siding Colors Are Available?
Vinyl siding comes in a wide range of colors including…
Grey (Inc light grey, dark grey, charcoal)

White (Inc off white, egg white)

Black

Blue (Inc light blue and dark blue)

Green (Inc light green and dark green)

Brown (Inc light brown and dark brown)

Beige
What Vinyl Siding Styles Are Available?
Vinyl siding offers many decorative design styles, patterns and shapes to suit your home's age, architecture, look and feel, including…
Clapboard (AKA. Horizontal or Lap Siding) – a traditional style from colonial times with long, narrow boards, wood-look and wood texture, overlap from top to bottom.
Traditional Lap Siding – similar to clapboard with overlapping wedge-shaped planks, being narrow at the top, creating strong shadow lines. Usually comes in broad plans of 6 inches to 7 inches.
Dutch Lap – a traditional siding with a sharper bevelled edge, creating a stronger contrast between the planks. Provides a popular hand-carved look.
Smooth Siding – wood-look style that appears freshly-painted with no shadow lines, suitable for modern look homes.
Wood Grain Siding – imitates various natural wood-grain patterns in both horizontal and vertical patterns and provides a stained-wood look.
Beaded Seam Siding – provides interesting shadow lines due to each plank having a rounded notch cut into the bottom edge, ideal for traditional homes.
Board & Batten (AKA. Barn Siding) – popular for barns and similar buildings as well as for residential homes. Planks are up to 12 inches side in both horizontal or vertical options with narrow wood strips called battens are nailed between the gaps in the boards.
Cedar Shake Siding – unique, beautiful and traditional style, texture-rich for added authenticity with a shingle look.
Traditional Shake Siding (AKA. Straight Edge) – the edges remain straight and even creating clean, crisp lines with straight shadow lines, smooth with a linear, clean look for contemporary homes.
Hand-Split Shakes Siding (AKA. Staggered Edge Siding) – Similar to cedar shake with complex shadow lines. Manufactured in full-panels makes installation faster and easier.
Half-Round (Scalloped) (AKA. Fish Scale Siding) – the half-round shingles result in an interesting appearance, particularly on gables. Offer a more historic-look and classical appearance.
Log Vinyl Siding – offers a rustic cabin look, suitable for certain homes and locations.
"Builders Service Company put up beautiful premium vinyl siding on my historical home (built in 1873), and I cannot tell you how many compliments I have gotten! Every single person has said "what a gorgeous paint job," not knowing that it is actually vinyl siding." – Pamela
What Sizes Does Vinyl Siding Come In?
Vinyl siding comes in various sizes (lengths and widths/depths) which create a unique look and feel including 6 inch, 7 inch, 8 inch all the way up to 12 inch boards.
As the Seattle vinyl siding experts, we'll consult with you to advise you on the best size for your home, surroundings and budget.
Vinyl Siding Benefits
There are numerous upsides to vinyl siding including…
Anti-fungal (mold, bacteria, algae)

Resistant to termites and other insects

Faster, cheaper installation

Cleaning is faster and easier

Painting is only required approximately every 10 years

Cheaper than other building materials such as brick, timber and stone

More resistant to extreme heat and cold, rain, snow, hurricanes and storms
Expensive Vinyl Alternatives
What are some alternatives to vinyl siding? These options can be installed, but we typically recommend vinyl.
Vinyl siding is not only more affordable than many of these options, but more durable while being able to emulate the look of options like wood or stucco beautifully. 
Brick

Fiber Cement Siding (Cement Board, Stucco. Examples include

Hardie Board Siding, Hardie Plank Siding and Hardie Lap

)

Metal Siding (Eg. Aluminum, Steel)

Wood Siding (Including Engineered Wood such as LP SmartSide Siding)

Clay
Unless you're set on having a very specific option like brick or clay siding regardless of cost, we would love to discuss what vinyl siding style would be perfect for your home. 
FAQs
What Is Vinyl Siding?
Vinyl siding is an exterior siding material, most commonly made from polyvinyl chloride (PVC) resin and used for weatherproofing as well as for aesthetic purposes.
It's typically a more affordable substitute than products like brick, aluminum, fiber cement or wood.
It comes in a range of types, styles and colors to suit any age or style of home and requires little maintenance, unlike other forms of siding.
How long does vinyl siding last?
The lifespan of vinyl siding varies based on several factors including its quality of manufacture, location, climate and extreme weather events.
Generally speaking, vinyl siding lasts between 30-40 years.
We offer a lifetime warranty on our workmanship so you know you're getting the best siding contractors installing your siding.
How often does vinyl siding need to be painted?
Vinyl siding will need to be painted approximately every 10 years depending on the climate and weather it's exposed to on a recurring daily basis.
Costs
Our prices vary depending on whether you require a new installation, repair or restoration, but here is a general outline of pricing…
Free In-Home Consultation: We offer free in-home consultations where we'll measure and calculate the amount of vinyl siding your property will need.
Commercial Consultation (1 hour minimum): $250/h depending on scope and travel. Call (206) 430-1927 for a custom quote.
Labor Costs For Siding Installation:  Quoted after an initial appointment based on the home's size, age, style of siding needed, etc.
For one of the top Seattle vinyl siding companies…
Call Builders Service Company at (206) 430-1927.