Mill Creek Vinyl Siding
When it comes to the exterior beauty and curb appeal of your home in Mill Creek, you want the best vinyl siding on the market! Having high quality, custom vinyl siding installed on the outside of your property has a large impact on many aspects of your home. First impressions, warmth and interior temperature regulation, ability to keep out unwanted pests, and the overall value of your home.
Our family owned business in Mill Creek, Washington believes that each of our customers deserves only the best siding materials available. As the sole distributor of Premium Preservation Vinyl Siding, we are proud to be the best siding installers in the industry. Leading the way with high quality product and installation technology, we are the go-to siding business in Mill Creek.
We take many things into consideration when installing new vinyl siding on your home, including:
Individual Style and Taste
Custom Rustic Colors to Fit all Customers
Unique Patterns and Texture
Budget and Finance Ability
Our ability to match our siding to each individual home sets us apart from other siding companies. We can have our custom lumber have wood textures, or a wood finish. We do our best to work with each one of our customers in a way that allows them to express themselves byway of their home style preferences!
Mill Creek Siding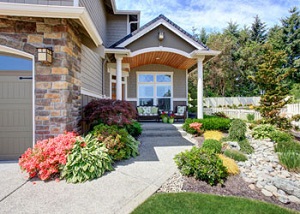 When we visit your home for a free consultation, we will do an analysis of what needs to be done to give your home that extra something special. We'll first decide if your original siding needs a full vinyl replacement, a simple repair, or perhaps a full installation of new siding. Whatever it may be, we put our clients first. You will be pleased with our excellent customer service and professional workmanship. Don't pay double the cost for half the quality!
We provide customized products to all our clients in Mill Creek. As your premier vinyl siding and building contractor, we will help save your home from unwanted problems, such as:
Dullness and Faded Color From Sun Exposure
Peeling, Cracked or Damaged Siding
Mold Growth, Mildew and Pests Nesting
Overpriced Energy Bills!
We know that the stress of having problems with the siding on your home not only can have an impact on your day-to-day life, but also your wallet. That's why we offer incredible financing options to fit any budget or way of life. Call one of us in Mill Creek today to see how we can help you work a necessary remodeling job into your budget.
Home Siding Mill Creek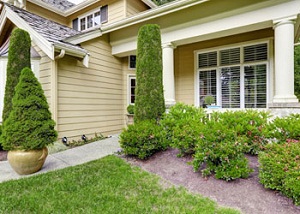 There is no denying the fact that vinyl or mastic siding is the preferred material for the enhancement of the home exterior products. Not only is it strong and durable but it also offers value of the house.
That being said, it's extremely important to choose reliable vinyl siding company in Mill Creek to complete the task. You can choose us as your guru for vinyl and mastic siding in Mill Creek, Washington, as we are:
Experienced and Knowledgable
Reputable and Trustworthy
Highly Recommended with Excellent Reviews
Affordable and Accommodating
With us as the contractors taking care of the siding and building requirements, you can rest assured you'll receive excellent treatment and hassle free services from our contractors in Mill Creek. Say goodbye to the unnecessary stress, maintenance and tension of construction going on outside your home!
Call Builders Service Company at (206) 430-1927 for your new vinyl siding or roofing installation in Mill Creek. Don't forget to double check our incredible reviews!