Vinyl Home Windows Everett WA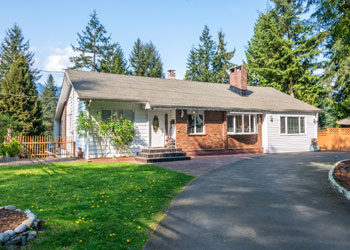 Decades and centuries ago, homes used to have windows and doors made of wood. Wood framed windows can easily get damaged due to moisture, decay and fungal or termite infestation.
As a result of research, synthetic, plastic type vinyl emerged as a suitable alternative to wood for windows and doors. Unlike wood, vinyl windows are:
Moisture resistant
More durable
Energy savers
Windows made of vinyl are scratch-free and maintain color consistently throughout its lifespan. Additionally, vinyl is recyclable, making vinyl windows eco-friendly too. Virtually maintenance free, these windows require simple cleaning to keep them shining.
And for those who still want the traditional or rustic look of a wood-framed window, we also offer wood clad windows. These are windows with a wooden frame that is exposed on the interior side, but covered in vinyl material on the surfaces of the frame that are positioned outside. This means you get the aesthetic appeal of wood windows inside your home but with all the energy-saving and low maintenance benefits of vinyl windows as well.
Builders Service Company is in business of installing new vinyl windows for Everett, WA residents. We offer our unmatched world class services for the installation of new vinyl windows to Everett residents at competitive rates.
Vinyl Windows Everett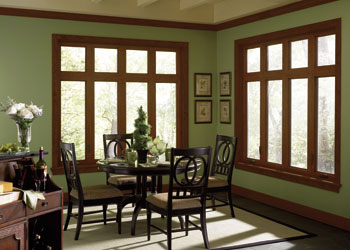 Your windows are vital to the comfort, safety, and energy efficiency of your home. They keep outside air out of your house and lock the inside air in, meaning the better your windows, the more money you will save on cooling and heating costs for your home. Making sure your windows are up to the standard is something you definitely shouldn't neglect. Check at least about twice a year–once at the beginning of the colder season and once in the late spring or early summer–or even once a month if you want to be really thorough, especially if you live in a more damp climate like the Pacific Northwest.
When you plan to replace old windows of your house, replacement with new vinyl windows is a logical option as these windows are:
Versatile
Durable
Economical
New vinyl windows, since they are exceptionally strong, have a longer lifespan and are easy to maintain. In addition, these windows not only add to the beauty of your house but also prove to be an excellent long term investment for your home.
We specialize in the installation of new vinyl windows offering services for Everett residents. Our professionally trained and skilled technicians have an exceptional record of accomplishing every assignment of installation of new vinyl windows with highest degree of precision.
Vinyl Window Replacement Everett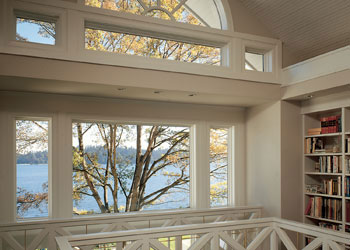 Vinyl home windows lower your energy usage and thus reduce your utilities bills. Our premium vinyl windows are available in a variety of colors, shapes and styles. Ranging from awning to pictures, these windows enhance the aesthetic value of your home.
Builders Service Company proudly serves homeowners in Everett and the surrounding communities from our Western Washington headquarters. Schedule a free in-home appointment with our Everett representative to discuss all your window, sunroom, siding, and door options.
Builders Service Company not only offers Everett residents consultation, installation and service from our local representatives, but we proudly make our replacement vinyl windows, sunrooms, siding, and entry doors right here in the USA. This "single-source" accountability – from product selection, to custom manufacturing, to installation and service – means Everett homeowners only deal with Builders Service Company and nobody else.
Everett weather can be hard on a home's exterior so have peace of mind knowing that your American-made windows, sunrooms, siding, and doors are covered by our Limited Lifetime Warranty. If something breaks, our team will fix it. We are considered one of the most efficient and reliable companies dealing in the business of home windows in Everett. We are a trusted name due to our:
Professionalism
Diligent workmanship
Impeccable customer care
One of the most important specs to look at in replacement windows is called U-Factor. This is a measurement of a window's ability to insulate against environmental factors like heat, cold, wind, and precipitation. The EPA actually has recommended U-Factors depending on which part of the country you live in, so you should pay close attention to this when choosing your windows. The lower the U-Factor number, the better the window insulates against the elements, and the more energy and money you will save in the long run.
As a home contractor in this business for nearly five decades, we also exclusively work with window brands that share a similar longevity and commitment to quality. There are some recognizable "brand name" windows on the market currently, but they may not necessarily be the highest quality or best value you can get. So we recommend you do a little more research on the company and their history and quality before choosing your windows.
As a well-established company with nearly five decades of experience, we have a team of efficient technicians for the installation of home windows. We will always complete the work within the promised period at the most affordable price.
If you are interested in our services for replacing your old home windows with new vinyl ones in Everett, contact Builders Service Company at (425) 533-9334. Our representatives will help you and guide you further.