Vinyl Windows University Place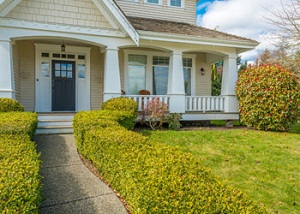 Windows are to a home what lungs are to a human body. They add air and life to the living space. Builders Service Company is proud to offer some of the most exceptional home window services in the University Place, WA area.
Our company has served many households with home improvement solutions as an authorized vendor and installer of Premium Preservation vinyl house windows. In business since 1974, we have enough experience and trained staff with us to give your home the top-notch new vinyl windows that it needs.
We aim to provide windows that uplift the structural integrity and aesthetical value of your space. We give the most appropriate vinyl windows to our University Place clients by:
Offering attractive window designs
Providing windows made from quality materials
Keeping the project within their budget
Vinyl Window Replacement University Place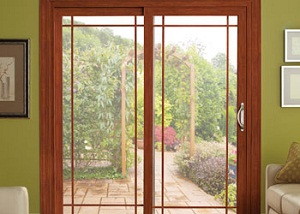 Vinyl is an ideal choice for house windows because it is moldable, and it is possible to make windows with strong seamless frameworks. Moreover, the material does not deteriorate with constant exposure to sun rays.
Opting for new vinyl windows for your University Place property is a decision you will never regret making. We offer you a vast selection of new construction and replacement windows.
The best part of our home window solutions is that the new vinyl windows can be customized on the basis of:
Color – to match the surrounding space
Shape and pattern – to make it look decorative
Size – to control the amount of light and airflow
The opacity of glass – to maintain privacy in bathrooms
Vinyl Window Installation University Place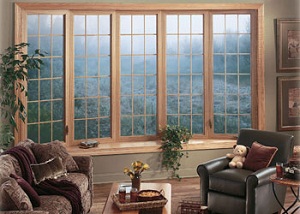 A home window enables you to enjoy within the comfort of your home, basic yet essential elements like fresh air, the warmth of sunlight, and a peaceful atmosphere.
Other than the above-mentioned common advantages of a home window in your University Place area property, each type of home window comes with its unique feature. For example:
Picture window provides a picturesque view of the outside
Hopper window with its upward tilt prevents dirt from entering inside
Garden windows act as tiny greenhouses in your house
Egress basement window offering an escape route in case of fire
You must agree that the choice of your home window style is essential. Equally important is to choose a quality window product. Install our new vinyl windows in your home to get optimal value for your money. New windows will also help you save money on your energy bills, especially when taking advantage of the energy efficiency of home materials as approved by the EPA's Energy Star ratings program.
The Ratings for Energy Star Windows
In order to qualify as Energy Star windows, there are several requirements that your windows must be able to meet. First, they must be manufactured by an Energy Star windows partner. Next, your windows must be tested and certified by the National Fenestration Rating Council (NFRC). Finally, your windows' ratings must meet the U.S. Department of Energy's Energy Star windows guidelines.
The NFRC rates all windows' performances in five different categories:
A window's U-factor, generally ranging from 0.25 to 1.25, measures the rate of heat transfer and how well insulated the window is.
Its solar heat gain coefficient (SHGC) measures the total solar energy transmitted and how well the window is able to block the heat caused by sunlight. A window's SHGC usually falls between 0.25 and 0.80 on a scale of 0 to 1.
Condensation resistance measures how well a window resists the build-up of moisture. This is rated on a scale from 0 to 100. The higher the condensation resistance factor, the less build-up the window allows. In wet or humid regions, homeowners may want to weigh condensation resistance more heavily.
Air Leakage (AL) measures the amount of air that passes through a window's joints. According to the Energy Star website, AL "is measured in cubic feet of air passing through one square foot of window area per minute. The lower the AL value, the less air leakage."
Visual Transmittance (VT) measure the amount of light that the window lets through. VT uses a scale of 0 to 1, and a window usually scores between 0.20 and 0.80. The higher the VT, the more light passes through your window.
For more information on these ratings, check out Energy Star's website on Energy Star windows.
Best Materials for Northwest Home Windows
The best materials for home windows in the Pacific Northwest are vinyl and fiberglass. Both materials will stoutly resist moisture damage, prolonging the lifespan of your home windows. Vinyl is less expensive than fiberglass, but fiberglass is generally sturdier than vinyl, and is much less likely to easily expand and contract with changing temperatures. Because of this quality, fiberglass has a longer lifespan than vinyl. Wood-resin composite home windows are also a good choice, as these will hold up against the moisture better than standard wooden home windows.
You also want well-insulated windows to keep your home warm in the winter but, because summers in the Pacific Northwest are often short, it's actually beneficial to choose windows that will let in plenty of heat during the summer. Look for windows with a high solar heat gain coefficient (SHGC), as this will ensure that the sunlight will provide some extra heat through your home windows.
Materials to Avoid for University Place Home Windows
In general, homeowners in the Pacific Northwest should avoid windows made of wood, especially home windows made of softwoods such as pine. Unless you purchase some kind of moisture resistant wood composite, wooden home windows are prone to moisture damage. This process could in turn lead to rot and decay, forcing you to replace your windows, a potentially expensive project. So, staying away from wood home windows will most likely help you avoid unwanted future expenses.
Call Builders Service Company at (206) 430-1927 for installing new vinyl windows in your University Place area home.