Everett Siding
•

Vinyl Siding

•

New Siding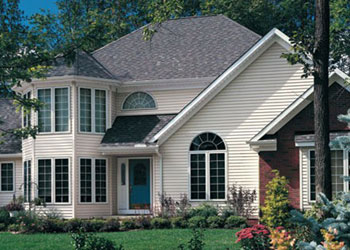 Builders Service Company is the exclusive contractor and installer for Preservation Premium Vinyl Siding.
Our exclusive replacement siding is carefully designed and crafted to the highest standards to ensure that it is a new siding product that is second to none.
With many styles of new exterior sidings to choose from, and many colors to ensure a match with any home's style and look, you can be rest assured that our contractors will not only help you better protect your home and energy consumption, but we'll also help improve its style.
Builders Service Company has over 35 years of local Everett replacement siding experience, and we pride ourselves in being known as the Everett area's number one replacement siding expert.
Highly Experienced Everett Area Replacement Siding Expert
The Highest Quality in New Siding Products
Energy Efficient High Performance New Siding Products
We Are A Family Owned & Locally Operated Builder since 1974
Don't settle for a second rate siding that will just need to be replaced in a few years.
Let Builders Service Company install the best new siding available.
Home Siding for Everett Residents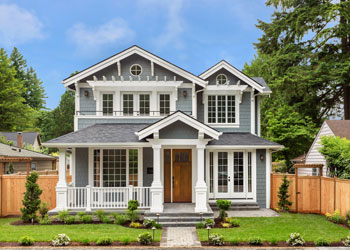 Our new Preservation Premium Vinyl Siding has many benefits to it.
It is the only vinyl siding constructed with ClimaShield®.
This cutting edge technology is designed to incorporate the highest levels of energy conservation available with great looking new siding.
You will not only be helping to protect your Everett house from the elements that Everett can be known for, but also you will be saving money each month on your energy bill.
Builders Service Company is the preferred siding contractor in the greater Everett area.
Call for our contractors today to schedule an in-home consultation and siding installation services thereafter.
Everett Replacement Siding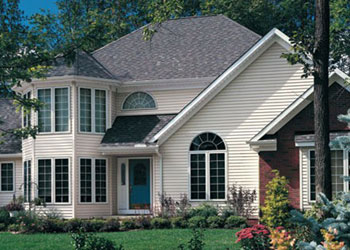 If your home is starting to look run down, there is no better way to improve its curb appeal than replacement siding installation by our experienced contractors.
The Everett experts at Builders Service Company can carefully remove your old siding with minimal impact on your home or lifestyle, and then professionally install your new replacement siding.
Soon you can be enjoying the extra energy savings that our Preservation Premium Vinyl Siding offers.
Regardless as to what siding problems your home may be experiencing, the local Everett expert, Builders Service Company, can help.
Give us a call and take advantage of our free replacement siding consultation.
We will help you come up with the perfect solution for your replacement siding issues and can work with any budget.
We'll Earn Your Business Every Step of the Way!
What can be better than replacing the old and worn-out siding of your home with new vinyl replacement siding? Call us today at 888-980-8580! We deliver quality workmanship with an unmatched guarantee!