Vinyl Windows Lake Tapps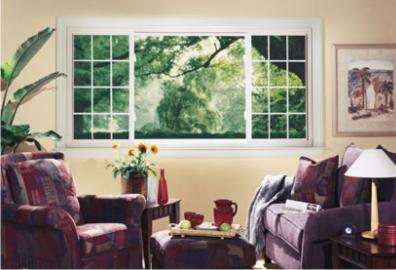 Windows are to a home what lungs are to a human body. They add air and life to the living space. Builders Service Company is proud to offer some of the most exceptional home renovation services in the Lake Tapps, WA area. 
Our company has served many Lake Tapps households with home improvement solutions as an authorized vendor and installer of Premium Preservation house windows. In business since 1974, we have enough experience and trained staff with us to give your home the top-notch new renovation that it needs.
We aim to provide repairs that restore the structural integrity and improve homes aesthetically. We give the most appropriate vinyl upgrades to our Lake Tapps clients by: 
Offering attractive designs
Renovations made with quality materials
Keeping the project within their budget
New Vinyl Windows Lake Tapps
Vinyl is an ideal choice for home renovation because it is moldable and it is possible to make renovations with strong seamless frameworks. Moreover, our materials do not deteriorate with constant exposure to sun rays. 
Opting for quality renovations to restore the aesthetic appearance for your Lake Tapps property is an investment that pays off. We offer a vast selection of repair services including roof replacement and new siding.   
The best part of our home solutions is that the new window replacement can be customized on the basis of:
Color – to match the surrounding space
Shape and pattern – to make it look decorative
Size – to control the amount of light and airflow
The opacity of glass – to maintain privacy in bathrooms
Home Window Lake Tapps
Home windows enable you to enjoy your home in comfort, allowing in the light of sunlight and influencing the atmosphere.
Other than the above-mentioned common advantages of home windows in your Lake Tapps area property, each type comes with its unique feature. For example:
Picture style provides a picturesque view of the outside
Hopper style with its upward tilt prevents dirt from entering inside
Garden style act as tiny greenhouses in your house
Egress basement style offering an escape route in case of fire
The quality that the materials of your home are made with matter, and will determine the lifespan of your home. Choosing a contractor to construct or renovate your home can make a big difference in functionality and appearance. Obtain our new vinyl upgrades and siding repair in your home. If you obtain our services and are satisfied, we appreciate you posting a review!
Call Builders Service Company at (206) 430-1927 for installing new vinyl windows in your Lake Tapps home.