Roofing Companies Wenatchee
Nothing is worse than a leaky roof, especially in Washington! Among many other home improvement services, we provide one of the best metal roofing contractors in Wenatchee, WA. Since 1974, we have been successfully serving the people of Wenatchee with our metal roofing products, installation and consulting.
The best way to safeguard your home's ceiling from getting damaged from leaky roofs, mildew and molds is by having a contractor install new metal roofing. If you are in search of a perfect roofing solution, then look no further than Builders Service Company! Our expert metal roofing contractors are professionals in:
Installation of metal roofing
Metal roofing replacement
Every type of metal roofing solution available
Our contractors in the East WA area provide all types of metal roofing related solutions from repair to replacement. Unlike other companies, our roofers put the customer first at all costs. Just look at our reviews!
Roofers Wenatchee WA
In the East, weather conditions strain roofs and result in a lot of damage. So in order to save the protector of your home in Wenatchee from such damaging weather conditions, you can have metal roofing installed in Wenatchee. In order to get rid of unending roofing hassles, a metal roofing is the only solution. Our roofing materials are made up of steel and copper, are long lasting and enduring. So with our systems in place, you can avoid these problems. Metal roofs will protect your ceiling from every type of damage. Benefits that we get from metal roofs include:
Material of hardy copper and steel
Durability and longevity
Time and money saved from avoidable repairs
Energy conservation
Consider new roofing installation in Wenatchee and take care of damaging issues. If you live in the East Wentachee area, leave all your worries to our technicians and contractors, and utilize our LLC 's expert quality commercial work.
Roof Repair Wenatchee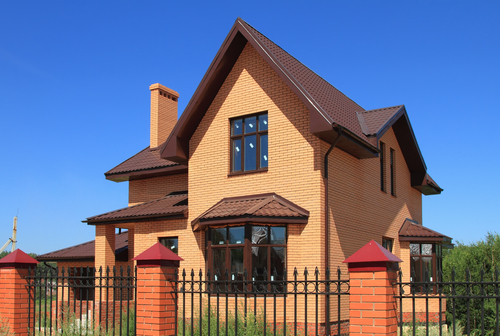 We are renowned for our installation contractors in Wenatchee. Bring an end to all your hassles. Once the installation is finished in Wenatchee, Washington, you can relax and have the peace of mind you deserve. We provide:
Free construction consultation
Experienced technicians for installation
Many designs and customizable options
So without delay, call Builders Service Company in Wenatchee, Washington at 888-980-8580 for metal roofing services.