Siding Installation Ocean Shores
Vinyl siding installation can be a great addition to your property, whether it be new construction or simply an exciting update to your long-time home. Choosing an insulation contractor can be hard work, but there are so many benefits to upgrading the siding on your house this year.
Ocean Shores homes face or unique challenge when it comes to withstanding the elements. Pacific Ocean air can result in strong windstorms that put oceanfront homes at risk.
A structure's siding does several things: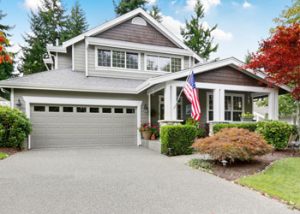 Regulates internal temperature
Keeps out harmful moisture
Adds curb appeal
Siding Installers Ocean Shores
Builders Service Company's mission is to help Ocean Shores homeowners keep their property working as energy efficiently as possible, able to resist harsh weather in a wet climate, and keep homes looking beautiful.
When it's cold outside, your siding can keep your home well insulated. Energy-efficient siding helps keep in heat and air conditioning throughout the year, preventing high utility bills. Think about it, if heat is escaping your home through the walls constantly, you're going to be paying more each month to heat your home.
Washington rainstorms can wreak havoc on your home siding. When all that water collects on the side of your house, rain can seep in through wood siding and cause rotting, mold, or mildew issues. Avoid costly repairs by installing new vinyl siding using Builder Service Company expert contractors.
We know all the ins and outs when it comes to vinyl siding installation. But we are also skilled at picking out the perfect design for any kind of Ocean Shores home. From traditional colonial to mid-century modern we have the materials and selection for any type of building or structure. Builders Service Company contractors partner with Preservation Siting to offer the best quality material and design options.
Install Siding Ocean Shores
You don't have to try to repair your siding whenever it starts falling apart. Install new siding today and see your Ocean Shores home's value skyrocket. Our top-of-the-line siding installation services are available to Ocean Shores and the surrounding Grays Harbor area.
You can trust Builder Service Company to do the job right and provide the best customer service any Washington construction company has to offer. We can save you from having to repair your home year after year. Our reviews give us an A-rating on the BBB for quality services.
Call builder service company today to schedule a Siding installation consultation for your Ocean Shores home with one of our skilled contractors today! (360) 350-3668.