Window Installation Kirkland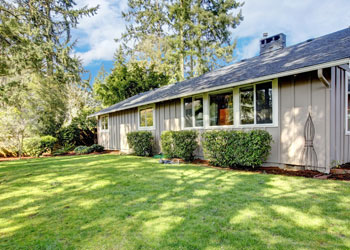 Want your home to have custom window placements that make the place appear bigger, brighter and more inviting, and at the same time, keep it cozy and comfortable at a considerably lower energy cost? Builders Service Company offers just the thing you are looking for with custom window installations.
We are a leading custom window contractor serving the Kirkland, WA community since 1974. We are also the exclusive vendor and installer of Premium Preservation Windows. We endeavor to achieve it by providing high quality, finely crafted, energy-efficient custom window projects to fit your needs.
Come, avail our free window installation consultation service that will help you make an informed decision and choose the most suitable and affordable custom window for your home.
Window Contractors Kirkland
Builders Service Company offers the Kirkland homeowners with a green thumb a wonderful opportunity to indulge in their passion for gardening with a garden window. We sell and install elegant garden window projects that provide you with a great place for growing and displaying your plants throughout the year.
Effortless to open, easy to clean, neatly constructed and strong – our garden window projects are sure to meet your approval. You can even have a garden window designed to suit your unique space specifications, shelving requirements and color preferences.
The different types of windows offered by us include:
Custom window
Single hung and double hung window
Bay window
Garden window
Picture window
Install Window Kirkland
Wish to capture the beautiful scenery outside your Kirkland home and bring it inside? Getting an exquisitely designed picture window installed by Builders Service Company is the best solution for showcasing the view and enjoying it every day from within the comfortable confines of your home. If you already have a picture window and want the new one to match it, we can do that as well. Most rooms in your room can benefit from the proper placement of a picture window.
The features that distinguish us from the others include:
Very professional craftsmen and installers ensuring a hassle-free service experience
Windows that offer lasting beauty, energy-efficiency and functionality
Choice of designs and colors to complement your home
High standard of quality in products & services maintained over the decades
Focused on providing great customer service
Amazing instant rebates and easy financing facility
Call Builders Service Company at (888) 980-8580 and learn how the different types of custom window, garden window, and picture window selections we offer can add to the comfort, elegance and value of your home.