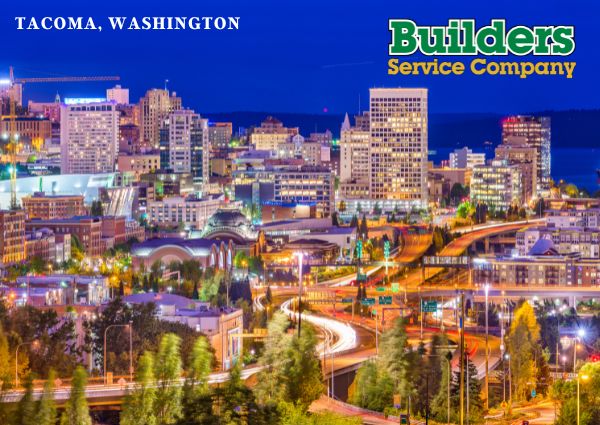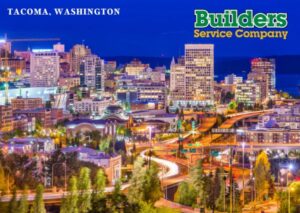 With a goal of being in every neighborhood, we'd like to share some of the places we service, along with some of the things that make them unique. Every time we visit a new city in Washington State, or have an opportunity to return, we're reminded that we live and work in a pretty amazing place. We hope we inspire you to get out there any enjoy your city – and consider inviting us out to help you with your siding, roofing, and window replacement needs.
Let's start with Tacoma, Washington in Pierce County. Tacoma is a hidden treasure. Within 15 to 20 minutes, you can be at the Tacoma Dome which is considered to be one of the world's largest wood domes; enjoying beautiful waterfront views, dining, and retail; urban parks that feel like you've been dropped in a forest; ferry rides to places such as Vashon-Murray Island, and so much more. Point Defiance Zoo, Aquarium, Rose Garden, Japanese Garden, and Fort Nisqually Living History Museum are other attractions that shouldn't be missed. It's historic roots go deep with The Theater District and the well known Stadium High School which was the star of the 90's movie, "10 Things I Hate About You." If you haven't found your activity of choice yet, then the art and museum district is sure to impress.
Tacoma is also home to one of the largest military bases, Joint Base Lewis – McChord (JBLM). The Port of Tacoma is also part of The Northwest Seaport Alliance, one of our country's largest import/export locations providing roughly 58,000 jobs.
There are many other things that Tacoma has to offer, one of which is our 50 year track record of serving the community, providing building services such as siding, roofing, and window replacement. With the average neighborhood being over 100 years old, there's an ongoing need for improvements to help maintain it's historic value. We'd be honored to help you protect your investment while extending the longevity and beauty of your home.
We work all over the state of Washington, everywhere from: Seattle, Renton & Kent, Olympia, and Vancouver. We also provide services in Central and Eastern Washington in neighborhoods such as, but not limited to: Wenatchee & Leavenworth, Yakima, Spokane, and Moses Lake.
We're aware of how the past few years may have impacted your financial situation, so we are proud to offer an array of cost saving opportunities to best suit your needs.
Neighborhood Discount Program
$0 Down Finance Options
0% Interest Financing
90 Day Payment Deferral Program
Buy 7 Windows – Get One Free
Discounts for Active Military, Veterans, First Responders & Senior Citizens
Let our team at Builders Service Company come out and offer a no hassle estimate for your siding, roof, windows, and even custom decks. Washington State is a beautiful place to live, but the reality is, it's the rain that keeps it so green and vibrant. There's limited ideal blocks of time to take care of certain improvements or repairs. So don't wait!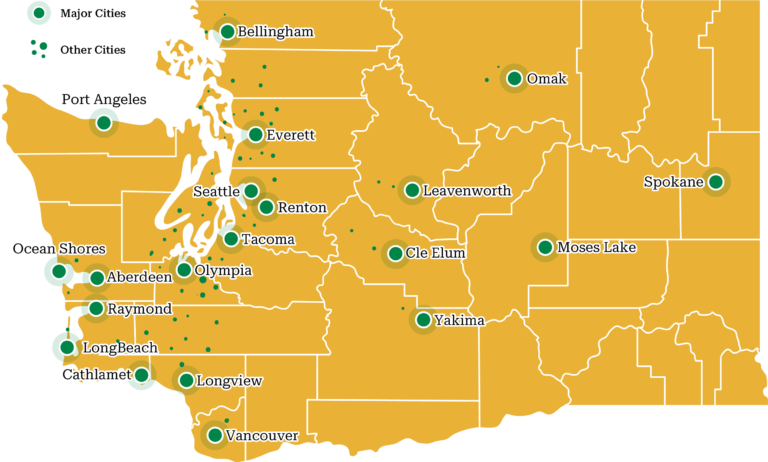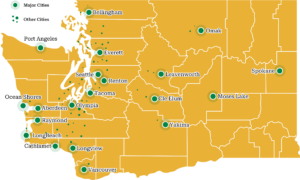 Take a moment to check out our finance options. Your home is an investment. It's one area that choosing to finance expenses makes sense, especially with zero interest options. Use someone else's money to get your project started.
Give us a call today: (888) 980-8580 to schedule a free, in-home consultation.