Siding Contractor Olympia
Builders Service Company is a local family owned and operated siding contractor. Since 1974, our team has always has stood with the core values of integrity, sincerity and dependability. In fact, the BBB has recognized us with A+ rating!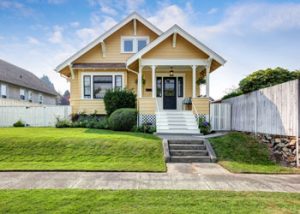 For over 45 years, our focus has remained on excelling in vinyl siding installation, repair and replacement services. It's important for us to lead the construction industry with flying colors. As a distributor of Premium Preservation Siding, it's no wonder we have changed the way siding contractors all throughout Olympia, Washington are installing siding.
We have made it possible by employing the most capable and experienced technicians in the trade, and using the best available products. We are proud to have some of the most knowledgeable and skilled contractors in the Olympia area. Take a look at our review credit. Our customers love our remodeling in the great Pacific Northwest, we are top rated on the BBB!
We believe that the exterior of your home is just as important as the interior, if not more so. After all, the siding on your home has a direct relation to the safety and warmth of you and your family. In order to suit the needs of each individual and unique customer in the community, we offer:
Wide Variety of Colors and Textures
Trendy Siding Styles
Restore Home Exteriors
Custom Replacement Siding
                        We Are A Family Owned & Locally Operated Builder in Olympia since 1974
Our Olympia customers appreciate the professionalism our contractors offer. Our specialized, personalized and customized siding help you achieve perfect results for your home! A contractor from our team seals the deal, and we're proud to beat homeadvisor! Take a look at our photos that our recent clients have been posting.
Contractor Siding Olympia
As a homeowner, you want your home to keep looking fantastic forever! The problem is, painting and repainting time and time again can be back-breaking and heavy on the pocket. Especially if you live near a creek, the exposure to moisture can lead to damage. It may be time to consider a new siding installation or repair for the exterior of your home in Olympia. Say goodbye to rotting wood!
Have you considered vinyl siding?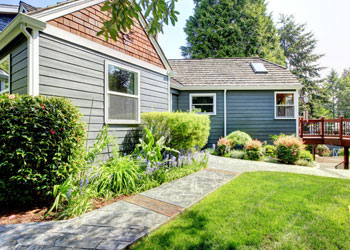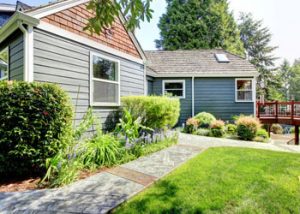 If you need quality replacement siding or roofing for your new home siding project, allow us serve you in Olympia. See our incredible reviews for the exteriors we have transformed in the Tumwater area! We assure you first-rate products from our contractor team. Our siding products have many perks. To name a few, it can help your home look great year after year, all while sparing you major maintenance efforts. You will be free from the house painting hassles. Additionally, strong and commercial grade siding provides protection from pests, weather damage, and can help regulate temperature.
Siding Installation Olympia
LP Replacement in OlympiaThe siding products and service offered by us include:
Cedar, Fiber and Hardi-Plank Siding
Replacement and Reinstallation
Why Work With Us?
We are an industry leading company. We are proud of our roofing and siding team. We give keen attention to every project and go all out to deliver services that help maintain our high standards.
Our distinguishing features include:
Olympia Based and Family Owned
Commercial Grade Materials
Held to High Standards with Great Reviews
Professional Contractors in Olympia and Surrounding Areas
We'll Earn Your Business Every Step of the Way!
What can be better than replacing the old and worn-out siding of your home with new vinyl replacement siding? We fly like an eagle, and we love building the home of your dreams. Pick up the phone and call us today at 888-980-8580!