Metal Roofing Port Townsend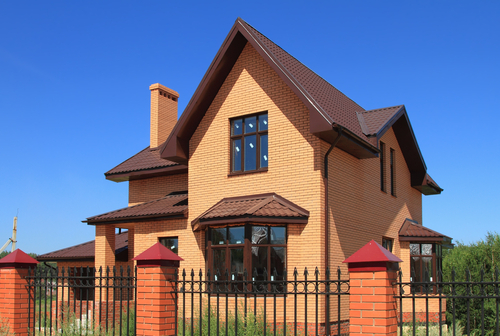 Builders Service Company is one of the most trusted names when it comes to metal roofing services and metal roof installation in Port Townsend, WA. Started in 1974, we are a family-owned company that is well-known across the state for providing homeowners with excellent home improvement services at affordable rates.
We are a two-time recipient of the Golden Hammer Contractor Award and maintain a grade "A" rating with the Better Business Bureau. This speaks volumes about the high quality services and products we offer, including metal roof installation as one of our expertise.
Apart from offering metal roofing services and metal roof installation for Port Townsend homes, we also offer a variety of other services:
Replacement of doors and windows
Custom designs for decks and patios
Vinyl siding
Our goal is to provide Port Townsend customers with energy-efficient home improvement services to help them conserve energy and save money on monthly energy bills. With our metal roofing services and metal roofing installation in Port Townsend, we can help you get a beautiful and cost-saving home!
Metal Roof Port Townsend
Metal roof installation in Port Townsend homes comes with many benefits that can help you as a homeowner. This is why many residents in Port Townsend favor metal roof installation for their homes. When you replace your current roof with metal roofing, you get the following benefits:
Durability of metal roofing materials
Energy efficiency of metal roofing
Metal roofing is highly resistant to fire and wind
Low maintenance metal roofing features
Versatile metal roofing styles and colors
The benefits of metal roof installation in Port Townsend can help you improve how your home's aesthetics and also save you a large sum of money. We have always aimed to provide residents with energy-efficient homes; and with metal roof installation, that is exactly what you can get!
Metal Roof Installation Port Townsend
With our top notch services and a team of well-trained and experienced metal roof installation contractors and technicians, you can get some of the best metal roofing services in Port Townsend. We have:
Years of experience in the metal roof installation business
A team of professional technicians
Affordable services
You do not have to spend a fortune on getting a great home as long as we are around.
For more information on metal roofing services and metal roof installation in Port Townsend and other home improvement services, call the Builders Service Company metal roof installation team at 206-430-1927 today!