Siding Repair Seattle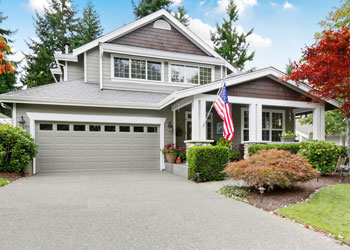 Is your Seattle home's siding showing signs of aging? Old and damaged siding may result in leaks causing rotting and water damage. Siding replacement at the right time can protect your home from several issues including energy efficiency.
It may be wise to take a close look and replace siding before the damage is done. Builders Service Company is a trusted siding repair contractor with services for the Seattle, WA area residents since 1974.
Siding comes in various materials but modern homeowners mostly prefer vinyl siding as the material provides great value along with easy maintenance benefits. When you replace your current siding you will get:
A durable & weather resistant façade
Increased indoor comfort
Wide choice of colors and finishes
As residential and commercial building contractors, we offer Premium Preservation vinyl siding in the Seattle area. Just call us to see the entire range of products and repair services and choose what suits your Seattle home style the best.
Siding Replacement Seattle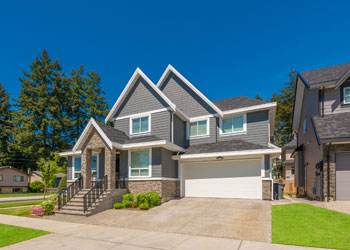 Vinyl siding is sturdier than many other materials and Preservation Premium siding surpasses the performance of many commonly available residential siding products. When you replace the siding of your Seattle property with these, your residential or commercial siding will never warp, dent, peel or form blisters.
Just washing with the garden hose is good enough to keep them vibrant and good-looking. You need not wait for any particular season to replace siding when you choose to install our premium siding. Enjoy benefits like:
Better structural protection
Improved appeal
Reduced energy bills
If you are planning to list your home for sale in Seattle, siding installation and repair is a great move to improve your property's value. You can rely on us as your contractors to do a wonderful exterior repair job at an affordable cost.
Replace Siding Seattle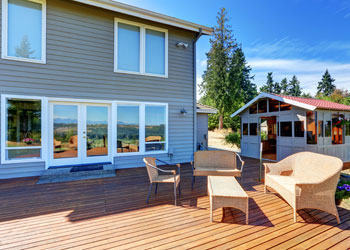 Whether you are building a new home, or need repair and upgrades, you need to replace exterior siding with the right residential siding material for your Seattle property. It plays a major role in the aesthetic appeal of your home exterior and comfort inside the house.
Our installation of premium vinyl siding has enhanced thermal efficiency and allow more breathability reducing chances of moisture retention and curbing the growth of mold.
We are a family owned and operated siding replacement contractor who has earned a name for their:
Accuracy, efficiency, and quality workmanship
Superior customer care services
Affordable prices
For siding repair in Seattle by Builders Service Company, call at (206) 430-1927. Replace siding in your home with premium residential siding, roofing and windows products. Ask about our $900 instant rebate!