Vinyl
Siding
•
New
Home
Siding
in
Raymond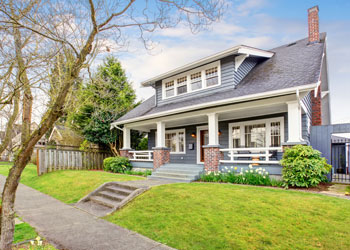 Builders Service Company is a licensed, family owned & run business providing unmatched expertise in replacement, repair and installation of home siding in Raymond, WA.
We went into business in 1974 and have innumerable siding projects in the region to our credit.
As an exclusive dealer for Preservation Premium Vinyl Siding, we strive to make our customers' homes aesthetically appealing and also highly energy efficient.
Maintenance free, long lasting vinyl replacement
Quick and efficient new home siding installation
Equal commitment for all big and small jobs
Highly skilled replacement siding installers
We Are A Family Owned & Locally Operated Builder since 1974
If attractive, high performing, energy star rated, and durable are the features you want your new replacement siding to have, Builders Service Company has just the product that you need.
House
Siding
Increases
Your
Home's
Value
in
Raymond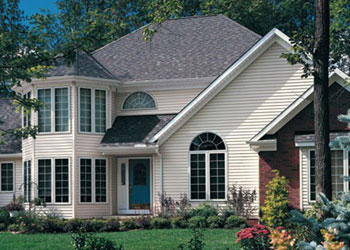 A good siding is one that beautifies and protects a house, but does not compromise on its architectural integrity.
This requires selection of the right replacement siding as well as the choice of an expert installer.
In Raymond, Builders Service Company offers Preservation Premium Vinyl Siding that has been designed to complement every architectural style.
The flexibility in patterns and colors that this vinyl siding offers allows you the freedom to lend a distinct personal touch to the exterior of your home.
Siding
Installation
Raymond
•
Vinyl
Replacement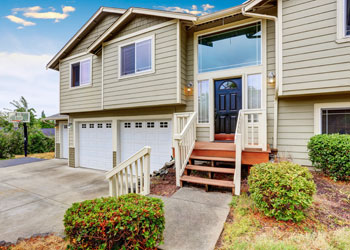 Our siding products & services include:
Vinyl Replacement Siding
Cedar Siding
LP Replacement
Hardi-Plank Siding
Fiber Cement Siding
Siding Installation
Siding Repair
Siding Replacement
Soffit options for Overhangs, Staircases or Arches
Why Choose Builders Service Company in Raymond?
Builders Service Company is proud to have established itself in the Raymond siding industry on the strengths of quality workmanship, and friendly and professional services.
Our committed approach, whether it is big new home siding installation project or a minor siding repair job has helped us earn our customers' confidence.
Our special features include:
Seamless siding repair and installation services
Personalized attention to every customer
Top grade new replacement siding to improve home energy efficiency
Unbelievable discounts on vinyl replacement
Preservation replacement siding with lifetime warranty*
Professional, neat and safe services
Customer-friendly business
We'll Earn Your Business Every Step of the Way!
What can be better than replacing the old and worn-out siding of your home with new vinyl replacement siding? Call us today at 888-980-8580!
* Call for details