Custom
Seattle
Decks
Since
1974
•
Family
Owned
Deck
Builder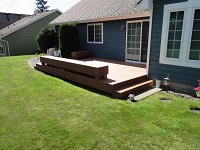 Builders Service Company can help take care of your custom deck building and porch construction needs throughout the entire Seattle area.
Maybe you are looking to have carport construction done to allow for more parking space?
Or maybe you have turned your existing garage into living space and are now looking into carport construction to keep your vehicle out of the weather.
Whether your needs are for new porch construction or simply to get a new deck built where an old one was, call the experts at Builders Service Company.
With over three and a half decades of experience in deck building as well as porch and carport construction, you can rest assured that you are in good hands with your Seattle home.
Even if you are just looking for a roof to go over your existing porch, call the pro's at Builders Service Company. We'll help get your project done so it's perfect for your home.
Expert Backyard Deck Building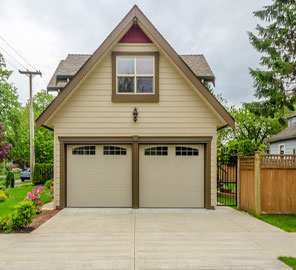 Residential Decking Contractor
Wood & Composite Decks
Patio Decks
New Porch Construction
Covered Porch Contractor
Carport
Construction
in
Seattle
•
Covered
Porch
Installation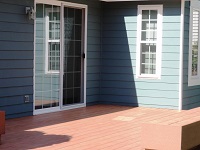 Are you looking for a way to help turn your backyard into the paradise that you've always dreamed of owning?
Well in Seattle, it always helps to have a roof over your porch or deck if you are thinking of getting some use out of it.
Let Builders Service Company put our porch construction technicians to work for you.
We build premium covered and non-covered porches, and our carport construction technicians are second to none.
Front Porch Ideas
Covered Porch
Enclosed Porches
Porch Windows
Wrap Around Porches
Porch Doors
Bench Seats for your Porch
Our carport construction can help you keep your vehicles looking nice long after they've been to the carwash.
Residential
Carport
Installation
in
Seattle
•
Garage
Carport
for
any
Extra
Vehicles
If you find yourself short on garage space, or maybe have needed to turn your garage into living space to help prepare for an expanding family, let Builders Service Company help solve your car storage problem with our carport construction service.
Steel Carports
Metal Carports
Aluminum Carport
Custom Designed Carport Covers
Prefab Carports
Custom Wood & Composite Carports
At our free consultation, well help first by listening to your needs and wants as a customer, then we'll help plan the solution that's perfect for you and your family.
We'll earn your business every step of the way
Call Builders Service Company and request our free consultation. No matter if you are looking for deck building, new porch construction, carport construction, or a completely new deck, you'll find what you're looking for with Builders Service Company today!